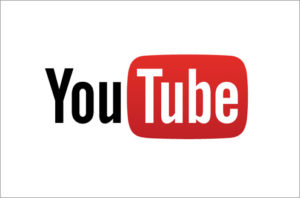 Date: 01/01/2005YouTube is an American video-sharing website headquartered in San Bruno, California, United States. The service was created by three former PayPal employees Chad Hurley, Steve Chen, and Jawed Karim in February 2005. In November 2006, it was bought by Google for US$1.65 billion. YouTube now operates as one of Google's subsidiaries. The site allows users to upload, view, rate, share, add to favorites, report and comment on videos, and it makes use of WebM, H.264/MPEG-4 AVC, and Adobe Flash Video technology to display a wide variety of user-generated and corporate media videos. Available content includes video clips, TV show clips, music videos, short and documentary films, audio recordings, movie trailers and other content such as video blogging, short original videos, and educational videos.
Most of the content on YouTube has been uploaded by individuals, but media corporations including CBS, the BBC, Vevo, Hulu, and other organizations offer some of their material via YouTube, as part of the YouTube partnership program. Unregistered users can watch videos on the site, but registered users are permitted to upload an unlimited number of videos and add comments to videos. Videos deemed potentially offensive are available only to registered users affirming themselves to be at least 18 years old. In July 2016, the website was ranked as the second most popular site by Alexa Internet, a web traffic analysis company.
YouTube earns advertising revenue from Google AdSense, a program which targets ads according to site content and audience. The vast majority of its videos are free to view, but there are exceptions, including subscription-based premium channels, film rentals, as well as YouTube Red, a subscription service offering ad-free access to the website and access to exclusive content made in partnership with existing users.
YouTube was founded by Chad Hurley, Steve Chen, and Jawed Karim, who were all early employees of PayPal. Hurley had studied design at Indiana University of Pennsylvania, and Chen and Karim studied computer science together at the University of Illinois at Urbana-Champaign. According to a story that has often been repeated in the media, Hurley and Chen developed the idea for YouTube during the early months of 2005, after they had experienced difficulty sharing videos that had been shot at a dinner party at Chen's apartment in San Francisco. Karim did not attend the party and denied that it had occurred, but Chen commented that the idea that YouTube was founded after a dinner party "was probably very strengthened by marketing ideas around creating a story that was very digestible".
Karim said the inspiration for YouTube first came from Janet Jackson's role in the 2004 Super Bowl incident, when her breast was exposed during her performance, and later from the 2004 Indian Ocean tsunami. Karim could not easily find video clips of either event online, which led to the idea of a video sharing site. Hurley and Chen said that the original idea for YouTube was a video version of an online dating service, and had been influenced by the website Hot or Not.
YouTube began as a venture capital-funded technology startup, primarily from a $11.5 million investment by Sequoia Capital between November 2005 and April 2006. YouTube's early headquarters were situated above a pizzeria and Japanese restaurant in San Mateo, California. The domain name www.youtube.com was activated on February 14, 2005, and the website was developed over the subsequent months. The first YouTube video, titled Me at the zoo, shows co-founder Jawed Karim at the San Diego Zoo. The video was uploaded on April 23, 2005, and can still be viewed on the site. YouTube offered the public a beta test of the site in May 2005. The first video to reach one million views was a Nike advertisement featuring Ronaldinho in September 2005. Following a $3.5 million investment from Sequoia Capital in November, the site launched officially on December 15, 2005, by which time the site was receiving 8 million views a day. The site grew rapidly, and in July 2006 the company announced that more than 65,000 new videos were being uploaded every day, and that the site was receiving 100 million video views per day. According to data published by market research company comScore, YouTube is the dominant provider of online video in the United States, with a market share of around 43% and more than 14 billion views of videos in May 2010.
In 2014 YouTube said that 300 hours of new videos were uploaded to the site every minute, three times more than one year earlier and that around three quarters of the material comes from outside the U.S. The site has 800 million unique users a month. It is estimated that in 2007 YouTube consumed as much bandwidth as the entire Internet in 2000. According to third-party web analytics providers, Alexa and SimilarWeb, YouTube is the third most visited website in the world, as of June 2015; SimilarWeb also lists YouTube as the top TV and video website globally, attracting more than 15 billion visitors per month.
The choice of the name www.youtube.com led to problems for a similarly named website, www.utube.com. The site's owner, Universal Tube & Rollform Equipment, filed a lawsuit against YouTube in November 2006 after being regularly overloaded by people looking for YouTube. Universal Tube has since changed the name of its website to www.utubeonline.com. In October 2006, Google Inc. announced that it had acquired YouTube for $1.65 billion in Google stock, and the deal was finalized on November 13, 2006.
In March 2010, YouTube began free streaming of certain content, including 60 cricket matches of the Indian Premier League. According to YouTube, this was the first worldwide free online broadcast of a major sporting event. On March 31, 2010, the YouTube website launched a new design, with the aim of simplifying the interface and increasing the time users spend on the site. Google product manager Shiva Rajaraman commented: "We really felt like we needed to step back and remove the clutter." In May 2010, it was reported that YouTube was serving more than two billion videos a day, which it described as "nearly double the prime-time audience of all three major US television networks combined". In May 2011, YouTube reported in its company blog that the site was receiving more than three billion views per day. In January 2012, YouTube stated that the figure had increased to four billion videos streamed per day.
In October 2010, Hurley announced that he would be stepping down as chief executive officer of YouTube to take an advisory role, and that Salar Kamangar would take over as head of the company. In April 2011, James Zern, a YouTube software engineer, revealed that 30% of videos accounted for 99% of views on the site. In November 2011, the Google+ social networking site was integrated directly with YouTube and the Chrome web browser, allowing YouTube videos to be viewed from within the Google+ interface.
In December 2011, YouTube launched a new version of the site interface, with the video channels displayed in a central column on the home page, similar to the news feeds of social networking sites. At the same time, a new version of the YouTube logo was introduced with a darker shade of red, the first change in design since October 2006. In May 2013, YouTube launched a pilot program to begin offering some content providers the ability to charge $0.99 per month or more for certain channels, but the vast majority of its videos would remain free to view.
In February 2015, YouTube announced the launch of a new app specifically for use by children visiting the site, called YouTube Kids. It allows parental controls and restrictions on who can upload content, and is available for both Android and iOS devices. Later on August 26, 2015, YouTube Gaming was launched, a platform for video gaming enthusiasts intended to compete with Twitch.tv. 2015 also saw the announcement of a premium YouTube service titled YouTube Red, which provides users with both ad-free content as well as the ability to download videos among other features. On August 10, 2015, Google announced that it was creating a new company, Alphabet, to act as the holding company for Google, with the change in financial reporting to begin in the fourth quarter of 2015. YouTube remains as a subsidiary of Google. In January 2016, YouTube expanded its headquarters in San Bruno by purchasing an office park for $215 million. The complex has 554,000 square feet of space and can house up to 2,800 employees.
Video technology
Playback
Previously, viewing YouTube videos on a personal computer required the Adobe Flash Player plug-in to be installed in the browser. In January 2010, YouTube launched an experimental version of the site that used the built-in multimedia capabilities of web browsers supporting the HTML5 standard. This allowed videos to be viewed without requiring Adobe Flash Player or any other plug-in to be installed. The YouTube site had a page that allowed supported browsers to opt into the HTML5 trial. Only browsers that supported HTML5 Video using the H.264 or WebM formats could play the videos, and not all videos on the site were available. On January 27, 2015, YouTube announced that HTML5 will be the default playback method on supported browsers. Supported browsers include Google Chrome, Safari 8, and Internet Explorer 11. YouTube experimented with Dynamic Adaptive Streaming over HTTP (MPEG-DASH), which is an adaptive bit-rate HTTP-based streaming solution optimizing the bitrate and quality for the available network. Currently they are using Adobe Dynamic Streaming for Flash.
Uploading
All YouTube users can upload videos up to 15 minutes each in duration. Users who have a good track record of complying with the site's Community Guidelines may be offered the ability to upload videos up to 12 hours in length, which requires verifying the account, normally through a mobile phone. When YouTube was launched in 2005, it was possible to upload long videos, but a ten-minute limit was introduced in March 2006 after YouTube found that the majority of videos exceeding this length were unauthorized uploads of television shows and films. The 10-minute limit was increased to 15 minutes in July 2010. If an up-to-date browser version is used, videos greater than 20 GB can be uploaded. Videos captions are made using speech recognition technology when uploaded. Such captioning is usually not perfectly accurate, so YouTube provides several options for manually entering in the captions themselves for greater accuracy.
YouTube accepts videos uploaded in most container formats, including .AVI, .MKV, .MOV, .MP4, DivX, .FLV, and .ogg and .ogv. These include video formats such as MPEG-4, MPEG, VOB, and .WMV. It also supports 3GP, allowing videos to be uploaded from mobile phones. Videos with progressive scanning or interlaced scanning can be uploaded, but for the best video quality, YouTube suggests interlaced videos be deinterlaced before uploading. All the video formats on YouTube use progressive scanning.
Quality and formats
YouTube originally offered videos at only one quality level, displayed at a resolution of 320×240 pixels using the Sorenson Spark codec (a variant of H.263), with mono MP3 audio. In June 2007, YouTube added an option to watch videos in 3GP format on mobile phones. In March 2008, a high-quality mode was added, which increased the resolution to 480×360 pixels. In November 2008, 720p HD support was added. At the time of the 720p launch, the YouTube player was changed from a 4:3 aspect ratio to a widescreen 16:9. With this new feature, YouTube began a switchover to H.264/MPEG-4 AVC as its default video compression format. In November 2009, 1080p HD support was added. In July 2010, YouTube announced that it had launched a range of videos in 4K format, which allows a resolution of up to 4096×3072 pixels. In June 2015, support for 8K resolution was added, with the videos playing at 7680×4320 pixels.
In June 2014, YouTube introduced videos playing at 60 frames per second, in order to reproduce video games with a frame rate comparable to high-end graphics cards. The videos play back at a resolution of 720p or higher. YouTube videos are available in a range of quality levels. The former names of standard quality (SQ), high quality (HQ) and high definition (HD) have been replaced by numerical values representing the vertical resolution of the video. The default video stream is encoded in the VP9 format with stereo Opus audio; if VP9/WebM is not supported in the browser/device or the browser's user agent reports Windows XP, then H.264/MPEG-4 AVC video with stereo AAC audio is used instead.
Content accessibility
YouTube offers users the ability to view its videos on web pages outside their website. Each YouTube video is accompanied by a piece of HTML that can be used to embed it on any page on the Web. This functionality is often used to embed YouTube videos in social networking pages and blogs. Users wishing to post a video discussing, inspired by or related to another user's video are able to make a "video response". On August 27, 2013, YouTube announced that it would remove video responses for being an underused feature. Embedding, rating, commenting and response posting can be disabled by the video owner.
YouTube does not usually offer a download link for its videos, and intends for them to be viewed through its website interface. A small number of videos, such as the weekly addresses by President Barack Obama, can be downloaded as MP4 files. Numerous third-party web sites, applications and browser plug-ins allow users to download YouTube videos. In February 2009, YouTube announced a test service, allowing some partners to offer video downloads for free or for a fee paid through Google Checkout. In June 2012, Google sent cease and desist letters threatening legal action against several websites offering online download and conversion of YouTube videos. In response, Zamzar removed the ability to download YouTube videos from its site. The default settings when uploading a video to YouTube will retain a copyright on the video for the uploader, but since July 2012 it has been possible to select a Creative Commons license as the default, allowing other users to reuse and remix the material if it is free of copyright.
Platforms
Most modern smartphones are capable of accessing YouTube videos, either within an application or through an optimized website. YouTube Mobile was launched in June 2007, using RTSP streaming for the video. Not all of YouTube's videos are available on the mobile version of the site. Since June 2007, YouTube's videos have been available for viewing on a range of Apple products. This required YouTube's content to be transcoded into Apple's preferred video standard, H.264, a process that took several months. YouTube videos can be viewed on devices including Apple TV, iPod Touch and the iPhone. In July 2010, the mobile version of the site was relaunched based on HTML5, avoiding the need to use Adobe Flash Player and optimized for use with touch screen controls. The mobile version is also available as an app for the Android platform. In September 2012, YouTube launched its first app for the iPhone, following the decision to drop YouTube as one of the preloaded apps in the iPhone 5 and iOS 6 operating system. According to GlobalWebIndex, YouTube was used by 35% of smartphone users between April and June 2013, making it the third most used app.
A TiVo service update in July 2008 allowed the system to search and play YouTube videos. In January 2009, YouTube launched "YouTube for TV", a version of the website tailored for set-top boxes and other TV-based media devices with web browsers, initially allowing its videos to be viewed on the PlayStation 3 and Wii video game consoles. In June 2009, YouTube XL was introduced, which has a simplified interface designed for viewing on a standard television screen. YouTube is also available as an app on Xbox Live. On November 15, 2012, Google launched an official app for the Wii, allowing users to watch YouTube videos from the Wii channel. An app is also available for Wii U and Nintendo 3DS, and videos can be viewed on the Wii U Internet Browser using HTML5. Google made YouTube available on the Roku player on December 17, 2013, and, in October 2014, the Sony PlayStation 4.