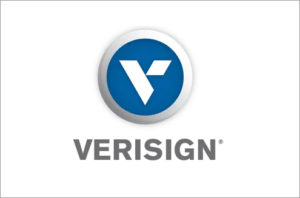 Date: 06/30/2011Verisign, the operator of net after acquiring Network Solutions, held an operations contract that expired on 30 June 2005. ICANN, the organization responsible for domain management, sought proposals from organizations to operate the domain upon expiration of the contract. Verisign regained the contract bid, and secured its control over the net registry for another six years. On 30 June 2011, the contract with Verisign was automatically renewed for another six years. This is because of a resolution approved by the ICANN board, which states that renewal will be automatic as long as Verisign meets certain ICANN requirements.
ICANN and Verisign have agreed to extend their .com registry contract for another six years, but there are no big changes in store for .com owners.
Verisign will now get to run the gTLD until November 30, 2024.
The contract was not due to expire until 2018, but the two parties have agreed to renew it now in order to synchronize it with Verisign's new contract to run the root zone.
Separately, ICANN and Verisign have signed a Root Zone Maintainer Agreement, which gives Verisign the responsibility to make updates to the DNS root zone when told to do so by ICANN's IANA department. That's part of the IANA transition process, which will (assuming it isn't scuppered by US Republicans) see the US government's role in root zone maintenance disappear later this year. Cunningly, Verisign's operation of the root zone is technically intermingled with its .com infrastructure, using many of the same security and redundancy features, which makes the two difficult to untangle.
There are no other substantial changes to the .com agreement. Verisign has not agreed to take on any of the rules that applies to new gTLDs, for example. It also means wholesale .com prices will be frozen at $7.85 for the foreseeable future. The deal only gives Verisign the right to raise prices if it can come up with a plausible security/stability reason, which for one of the most profitable tech companies in the world seems highly unlikely.
Pricing is also regulated by Verisign's side deal (pdf) with the US Department of Commerce, which requires government approval for any price increases until such time as .com no longer has dominant "market power".