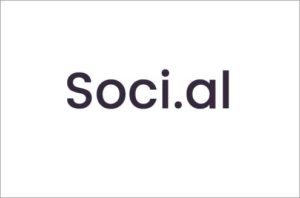 September 17, 2011Soci.al domain sells to Mark Monitor client.
The domain name hack Soci.al has been sold for $50,000 according to host.al. The Albania country code domain name now sits on brand protection company Mark Monitor's name servers. Moniker sold Social.com for $2.6 million in June to an undisclosed buyer.
It would make sense for the social.com to also buy the domain soci.al for a shortening their url.