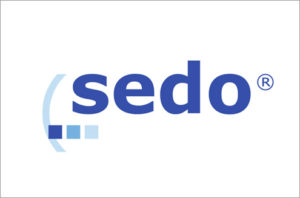 Aug 22, 2011Domain Market place and parking provider Sedo has announced that Thies Lindenthal has been appointed Product Manager for Domain Pricing. Lindenthal, a seasoned internet entrepreneur and researcher, will bring his scientific expertise and his PhD in Real Estate to the domain pricing field, and work closely with Sedo's existing Product Management team.
Tim Schumacher, CEO at Sedo, said: "We are happy to have Thies on board as Product Manager for Domain Pricing. His expertise and experience with online commerce, coupled with his scientific background in economic and real estate research, are the ideal combination to help grow Sedo's domain pricing service into the industry leader."
Sedo previously partnered with Lindenthal to develop IDNX, the first standard price index for domain names that uses real estate valuation methodology to accurately assess the domain name market. IDNX will continue to be an independent project.
"I am thrilled to combine my passions for the domain market and real estate research at Sedo," said Lindenthal. "I look forward to continuing work on IDNX, and to bringing my research to Sedo in order to develop transparent, industry-leading domain pricing services for the marketplace."