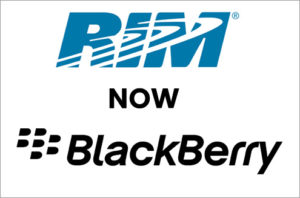 Date: 01/01/2001Research in Motion Ltd. is known primarily as the maker and provider of BlackBerry wireless devices and e-mail services. These always-on devices have proven popular with corporations who use them for field service representatives and other mobile employees. BlackBerry's service delivers e-mail messages from corporate servers to handheld BlackBerry devices. Some models also have voice capabilities and can function as cell phones. Other advanced features include the ability to visit specific web sites and conduct Internet searches. In addition, BlackBerry devices include other features common to personal digital assistants (PDAs), including calendars and organizers. In addition to wireless handheld devices, RIM also provides radio modems to original equipment manufacturers (OEMs) and software development kits for creating applications for BlackBerry Wireless Handhelds.
Research In Motion (RIM) had a modest beginning with an ambitious vision. Today, more than 20 years later, that ambition and vision has translated into success. RIM is one of the world's leading designers, manufacturers and marketers of solutions for the mobile communications market. Through development and integration of hardware, software and services, RIM's portfolio of award-winning products now includes the BlackBerry® wireless platform, the BlackBerry Wireless Handheld™ product line, software development tools, radio-modems and software and hardware licensing agreements.
Early History: 1984-90
Research in Motion Ltd. (RIM) was founded in 1984 in Waterloo, Ontario, by Mike Lazardis. Lazardis, the son of Greeks who immigrated to Canada from Turkey in 1967, was 23 at the time. He had recently dropped out of the University of Waterloo, where he was studying electrical engineering. Backed by loans from friends and family, Lazardis and two friends started RIM. The company's first contract came from General Motors of Canada Ltd. for industrial automation. For several years the company survived by moving from contract to contract. By the late 1980s RIM had about $1 million in sales and about a dozen employees.
Developing Digital Wireless Systems: 1990s
RIM became interested in the long-term potential of digital wireless devices after it received a contract in 1987 from Rogers Cantel Mobile Communications, Inc., a paging and cellular telephone operator that was a subsidiary of Rogers Communications Inc. The contract required RIM to investigate the potential of newer wireless digital network systems being developed by Sweden's LM Ericsson. RIM was soon manufacturing tiny wireless radio modems. By the mid-1990s these modems were being used by original equipment manufacturers (OEMs) in products ranging from computers to vending machines.
By 1991 RIM was developing software to support a complete wireless e-mail system. The company was part of a three-way partnership with Ericsson GE Mobile Data Inc. and Anterior Technology that was formed to develop the system. In January 1992 Ericsson introduced its first portable radio modem, which was designed for Hewlett-Packard Co.'s palmtop computer. Anterior Technology was to provide a gateway to major e-mail systems, and RIM provided the application programming interface (API). RIM's API, called MobiLab-Plus, would be used to develop e-mail packages with Anterior Technology. RIM noted that by using radio packet technology instead of cellular networks, the network could determine the optimum time to send an e-mail message. The system, which was still being developed, featured uninterrupted connectivity.
Realizing that he was better at engineering than corporate finance, Lazardis hired James Balsillie in 1992 to handle the company's finances and business development. Balsillie was a chartered accountant with an M.B.A. from Harvard University. He previously held executive positions with Ernst & Young in Toronto and with Sutherland-Shultz Ltd. Balsillie subsequently became RIM's chairman and co-CEO with Lazardis.
In the early 1990s RIM also produced a software developer's kit (SDK) for adding wireless connectivity to Windows 3.x applications. In 1995 RIM released version 2.5 of the SDK, which was called RAD I/O Connectivity Tools. The core of the SDK was a protocol that acted as an interface to RAM Mobile Data network, which was a two-way wireless data-packet network compatible with radio modems produced by IBM, Ericsson GE Mobile Communications Inc., and Motorola. The SDK's protocol handled all communications setups between Windows applications and Mobitex, the name of RIM's networking software. In 1996 RIM released a PCMIA plug-in card for computers that enabled wireless e-mail.
By 1996 manufacturers were beginning to focus on developing smart pagers that would utilize packet-based networks to provide wireless Internet access. RIM initially announced it had two such pagers in development for commercial release in 1997, one for the RAM Mobile Data wireless network and another that was compatible with Ardis Co.'s wireless network. RIM's pocket-sized smart pages would let users exchange pages, e-mail, and Internet messages via either network. Other companies developing similar smart pagers included NEC America Inc. and Motorola.
When RIM introduced its Inter@ctive pager in September 1996 at the PCS '96 trade show in San Francisco, the pager was able to use both the Ardis and RAM wireless networks. An innovative two-way messaging device, the Inter@ctive pager featured a QWERTY keyboard and a small, text-only display screen that showed four lines of text. It was developed jointly with Intel Corporation and included a 16-bit operating system along with built-in contact manager, scheduler, and forms-based messaging applications. With service provided by Ardis Co. and RAM Mobile Data USA L.P., the Inter@ctive pager could send and receive messages and had its own Internet address. The handheld device could also store 100KB of data and had a variety of pre-programmed response messages, such as "I'll be late." The list price for the Inter@ctive pager was about $675, not including service fees.
Released commercially in 1997, the Inter@ctive pager quickly became RIM's best-known product. By early 1998 the company had signed a contract to supply IBM with Inter@ctive pagers for use by its field service representatives across North America. Other customers included Panasonic Corp., Mobile Integrated Technologies, and Telxon Corp.
RIM completed its initial public offering during fiscal 1998. The company's stock was traded on the Toronto Stock Exchange. For 1998, RIM reported revenue of US$21 million and net income of US$400,000. The company was in good financial shape. It had C$100 million worth of backlogged orders and C$109 million of cash and short-term investments. It planned to use about half of its cash on new equipment, sales and marketing, research and development, and as working capital. The company planned to use 10 to 15 percent of its sales revenue toward research and development.
Near the end of 1998 RIM introduced an upgraded version of its Inter@ctive pager. The 950 model was smaller, cheaper, and had a longer battery life than its predecessor, the 900 model. The 950 could send and receive e-mail, pages, and peer-to-peer messages as well as send faxes and text-to-voice messages. The Inter@ctive pager 950 was priced at $249, with service from BellSouth Wireless Data L.P. available for $25 per month. At the PCS '98 trade show in Orlando, RIM and Bell South Wireless Data announced they were working together with Sybase to develop a mobile enterprise solution that extended critical business applications to a two-way pager. The solution included the RIM Inter@ctive pager 950 and Sybase's UltraLite, a smaller version of its Adaptive Server Anywhere mobile database. The solution enabled corporate users to download and upload data on demand from their pagers.
Popularity of RIM's BlackBerry: 1999
Sensing that the time was right for corporate e-mail appliances, RIM introduced the BlackBerry mobile e-mail solution in February 1999. The BlackBerry included a wearable wireless handheld device with service initially provided by BellSouth's wireless network in the United States and Cantel AT&T wireless data network in Canada. A unique aspect of the BlackBerry was that it featured a push system for e-mail delivery, whereby e-mail messages were relayed from the user's personal computer or corporate server to the BlackBerry without having to dial in. The BlackBerry was an always on, always connected product that never had to be turned off. At its introduction a BlackBerry subscription package was priced at $399 with a monthly service charge of $40. Around this time RIM introduced the BlackBerry Enterprise Server, an optional add-on server that allowed e-mail to be redirected from the server rather than the desktop.
Reviews that compared the BlackBerry with 3Com's just-released Palm VII PDA noted two key differences aside from the fact that the Palm VII cost $599 compared to $399 for the BlackBerry. The BlackBerry had to be left on at all times, as did the user's personal computer or corporate server, while the Palm had an antenna that had to be raised to work. Another key difference was that the BlackBerry notified users of new messages, while the Palm VII did not. Both products included an address book, calendar, task list, and alarm clock features.
For 1999, RIM's revenue more than doubled to US$47.5 million. Net income was US$6.8 million. During the second half of 1999 RIM announced that several operators were offering RIM messaging solutions. In the United States RGN Corp. became the first Internet service provider (ISP) to offer the BlackBerry wireless e-mail solution to subscribers. GoAmerica Communications Corp. announced its support of e-mail access for the Inter@ctive 950 pager and BlackBerry service. Internationally, Venezuela-based Telcel Cellular became the first Mobitex operator in Latin America to offer a messaging solution using RIM's Inter@ctive 950e pager, which was the Spanish-language version of the Inter@ctive 950.
RIM also faced a few challenges in 1999. In August competitor Glenayre Technologies Inc. filed a patent infringement suit against RIM regarding a patented process involving power generation from a dual battery source. Glenayre claimed that RIM's Inter@ctive pager line used this patented process. In another development BellSouth delayed contract renewal negotiations with RIM. As a result RIM had to report lower-than-expected quarterly earnings. RIM's Inter@ctive pagers were contributing about 70 percent of the company's revenue, and BellSouth was the largest customer for those devices. However, new customers were being signed up, including American Mobile Satellite Corp. and Paging Network Inc. In addition, RIM signed a distribution agreement with Dell Computer whereby Dell account executives would sell BlackBerry devices to large corporate accounts. News of the distribution agreement helped boost RIM's stock price to more than C$80 per share by the end of 1999, up from C$46.20 on November 1.
New Competitors, Leading to Upgrades: 2000
RIM's BlackBerry enjoyed good reviews and was named Product of the Year by InfoWorld, which said, "The BlackBerry wins hands down when it comes to easy and timely access to e-mail messages." In January 2000 RIM and Canadian telecommunications giant Nortel entered into a joint marketing and product development agreement, which included a $25 million investment in RIM by Nortel. It was expected that the joint agreement would lead to making RIM's Inter@ctive pagers and BlackBerry service available in Europe. RIM also signed another agreement with Compaq Computer, which agreed to distribute RIM's BlackBerry service to its corporate clients.
For 2000, RIM reported revenue of US$85 million and net income of US$10.2 million. In April 2000 the company received a C$34 million investment from the Canadian government under its Technology Partnerships Canada (TPC) program. Around this time RIM introduced the first of its Wireless Handheld products, the BlackBerry 957, priced at $149. It featured a larger screen than the BlackBerry 950, a 32-bit Intel 386 processor, five megabytes (MB) of Intel flash memory, keyboard, embedded wireless modem, integrated organizer, and full support for the BlackBerry wireless e-mail solution. RIM also upgraded the BlackBerry 950, giving it four MB of memory, and introduced version 2.0 of its BlackBerry software to support both the 950 and the 957.
By mid-2000 RIM's BlackBerry service was hosted by numerous ISPs. The company had just signed a partnership agreement with America Online (AOL) to provide AOL Mail and AOL Instant Messenger service through RIM handheld devices. While Palm, Inc.'s line of PDAs held the largest market share, RIM was doing well serving the niche market of professionals who required mobile access to business-related e-mail. RIM had about 200,000 BlackBerry units in use, with about 50,000 of them at corporations. Other competitors included Motorola and OmniSky, and in the second half of 2000 Handspring Inc., a new company formed by Palm founder Jeff Hawkins.
By the end of 2000 RIM had released the AOL Mobile Communicator as part of its agreement with AOL. The device–part of AOL's new "AOL Anywhere" strategy–was a two-way pager that let users access AOL e-mail and instant messaging services. In other developments the company teamed with Certicom to provide secure transactions over its handheld devices, and it reached a new agreement with BellSouth Wireless Data to supply the company with 150,000 wireless handheld devices. BellSouth also agreed to offer the BlackBerry wireless e-mail solution to its corporate clients. In another development RIM licensed CDMA (code division multiple access) technology and patents from Qualcomm Inc., which allowed the company to expand its customer base to include wireless users on CDMA cellular and PCS networks.
In November 2000 Lazardis committed C$100 million to fund the Perimeter Institute for Theoretical Physics in Waterloo, Ontario, starting with a C$20 million donation. It was the largest philanthropic gift in Canadian history.
Expansion of BlackBerry Service: 2001
In 2001 BlackBerry wireless e-mail service became more widely available in Europe. In April the British wireless service, BT Cellnet, committed to purchasing 175,000 wireless handheld devices and related software from RIM. Other agreements were signed with Esat Digifone in Ireland and Telfort Mobiel in the Netherlands to offer BlackBerry service.
RIM also expanded in the United States through agreements with companies such as IBM, which agreed to issue about 6,500 BlackBerry devices to its field-support staff and market the service to its customers. Vaultus, a wireless solution provider, agreed to supply at least 50,000 BlackBerry devices to its Global 1000 corporate customers over the next two years. RIM also took steps to target the U.S. military market. It reached an agreement with Kasten Chase to develop secure wireless access to the U.S. government's Defense Messaging System, which had 300,000 users globally. The overall military market included more than two million defense personnel.
Throughout 2001 RIM added enhancements to its products. In January it introduced the BlackBerry Enterprise Edition server for Lotus Notes and Domino. Previously, the BlackBerry system worked only with Microsoft Exchange servers, which had about 58 million users. Lotus Notes and Domino servers had about 65 million users.
In March RIM introduced the BlackBerry Enterprise Server 2.1 at the CTIA Wireless 2001 trade show in Las Vegas. The new version enabled web access for BlackBerrys for the first time and also allowed users to send updated calendar information to and from their central system. At the same time the company announced an alliance with GoAmerica Communications Corp. that allowed wireless downloads. These enhancements moved RIM's BlackBerry service significantly beyond wireless e-mail.
For 2001, RIM's revenue more than doubled to US$221.3 million. However, increased operating expenses resulted in a net operating loss of US$4.7 million. The company's overall net loss was US$7.6 million. For the year RIM reported it had nearly 164,000 BlackBerry subscribers in 7,800 companies. By the end of 2001 there were more than 12,000 organizations in North America using BlackBerry, according to Wireless Cellular magazine.
In May 2001 RIM filed a patent and trademark infringement complaint against competitor Glenayre Technologies Inc., claiming that Glenayre blatantly imitated BlackBerry technology and marketing. Around this time RIM also obtained a U.S. patent called the BlackBerry Single Mailbox Integration patent, which covered technology that gave users the ability to have a single e-mail address on both wireless and desktop systems. The patent applied to the system and method that RIM pioneered for redirecting information between a host computer system and a mobile communications device. Later in 2001 Glenayre's 1999 patent suit against RIM was dismissed. In early 2002 RIM and Glenayre agreed to drop their lawsuits and work together to develop a wireless e-mail device that would incorporate Glenayre's messaging software.
In other developments, RIM expanded its presence in the consumer market by supplying Earthlink Inc. with BlackBerry service for its mobile messaging platform. Cingular Interactive, a wireless service provider, was also selling RIM devices to the general public. AOL, meanwhile, dropped the price of its Mobile Communicator from $320 to $99.95. In the enterprise market, RIM signed an agreement with software developer SAP AG to provide wireless access to its enterprise resource planning (ERP) applications. In October PeopleSoft became the first enterprise applications vendor to offer a secure wireless e-mail solution using BlackBerry in the European market. Following the terrorist attacks on Washington, D.C., and New York City on September 11, 2001, BlackBerrys were handed out to all 435 members of the U.S. House of Representatives as a security measure. BlackBerrys were also cited as providing much needed communications during the crisis, and in January 2002 it was reported that police officers at Boston's Logan Airport were now equipped with BlackBerrys. By the beginning of 2002 RIM could boast that it had 250,000 BlackBerry subscribers among more than 12,000 companies.
Expanding Options, Entering New Markets: 2002-03
At the beginning of 2002 RIM announced that it was developing a wireless device capable of handling both voice and data communications. The new BlackBerry device was being developed in association with Nextel Communications Inc. and Motorola. An agreement with VoiceStream Wireless Corp. also laid the groundwork for the new generation of voice-enabled BlackBerry devices, which would run on VoiceStream's GSM/GPRS (Global System for Mobile Communications/General Packet Radio Service), instead of on RIM's less advanced pager network. RIM also teamed with AT&T Wireless to offer AT&T Wireless's corporate customers a BlackBerry that could place telephone calls over AT&T Wireless's GSM/GPRS network. In Canada a similar agreement was reached with Rogers AT&T Wireless, which was developing its own GSM/GPRS network to reach more than 90 percent of all Canadians.
RIM's new BlackBerry with phone service and always-on e-mail connectivity was introduced in March 2002. The BlackBerry 5810 could be purchased through network carriers, including AT&T Wireless, Voice Stream, and Cingular Wireless in the United States and Rogers Wireless and Microcell Telecommunications in Canada. Pricing was determined by the carriers, with VoiceStream offering the 5810 for $499 plus a monthly fee of $39.99 for the data package, which included one MB of web downloads. Voice service required a separate account. A similar device, the BlackBerry 5820, was being shipped to the European market. Around this time competitor Handspring launched its all-in-one communication device, the Treo.
With competitors releasing their PDA designs to manufacturers, RIM announced in April 2002 that it would make its BlackBerry designs available to OEMs and original device manufacturers (ODMs). RIM said it would provide consulting, interoperability testing and certification, and hardware and software blueprints. In addition, Analog Devices Inc., which supplied processors for RIM's devices, agreed to provide participating manufacturers with integrated processors that supported both GSM/GPRS wireless communications and Java applications.
RIM's expansion into European markets proceeded in 2002. In April the U.K. mobile operator Vodafone agreed to market BlackBerry wireless devices that operated over its GPRS network in the United Kingdom. In mid-2002 BlackBerry service was launched to corporate customers in Germany through an agreement with Deutsche Telekom, which had recently acquired U.S. wireless operator VoiceStream. Around this time BlackBerry service was also launched in France through an agreement with Vivendi Universal's mobile subsidiary SFR, which operated a GPRS network, and in Italy through Telecom Italia Mobile. In January 2003 BlackBerry service was introduced in Spain through an agreement with Telefónica Móviles S.A. and in Switzerland through an agreement with Swisscom Mobile.
In July 2002 InfoWorld magazine announced the results of its Readers' Choice Awards. RIM's BlackBerry won four separate awards, including Product of the Year and Best Handheld for the BlackBerry 957 and Gadget of the Year and Best Wireless Product for the BlackBerry 5810. PC Magazine gave the BlackBerry 957 its Editor's Choice Award for 2002. In another development RIM obtained a contract with the National Security Agency to provide it with customized BlackBerry devices that met the stringent security standards of governmental organizations.
RIM continued to add new product features, introduce new models, and partner with technology providers throughout 2002 and 2003. An agreement with BEA Systems Inc. called for the development of a framework to build web-based applications and services for BlackBerry devices. New software developed by Onset Technology Inc. enabled BlackBerry users to go to a specific web page or do a Google search without launching a browser. The software, called MetaMessage 4.0, also added network printing capabilities to the fax printing capabilities of earlier versions. Applications from providers such as Arizan Corp., Good Technology Inc., and Onset Technology enabled BlackBerry users to view e-mail attachments. An enterprise solution that made it easy to print from BlackBerry devices was developed in conjunction with Hewlett-Packard and Adobe Systems.
New BlackBerry models introduced in 2002 and 2003 included the 6710 and the 6720, which were Java-based and included an integrated speaker/microphone and delivered e-mail, phone, SMS, browser, and organizer applications. The BlackBerry 6510, which functioned as a walkie-talkie, was introduced by Nextel at the end of 2002, and Nokia announced it was developing a BlackBerry 6800 that functioned as a cell phone. In February 2003 RIM introduced a new, low-cost 6200 BlackBerry series that was designed to sell for about C$200. Comparable models, the 6210 and 6220, were launched for the European market. They were smaller than earlier BlackBerry versions but had more memory.
RIM continued to be involved in patent infringement suits in 2002. Good Technology, which developed and sold e-mail software that ran on BlackBerry devices, filed a defensive lawsuit against RIM in anticipation of being sued by RIM. RIM subsequently filed complaints against Good Technology as well as against competitor Handspring. In November RIM agreed to dismiss its suit against Handspring and license some of its keyboard patents to Handspring. In another development, RIM lost a patent suit brought against it by Chicago-based NTP, Inc., which held a patent that the court said was used to power BlackBerry devices. In early 2003 the U.S. Patent and Trademark Office announced it would review the decision in NTP, Inc. vs. Research in Motion and re-examine five RIM patents.
Financially, 2002 was a difficult year for RIM. For the fiscal year ending March 2, RIM reported revenue of US$294.1 million, a 33 percent increase over the previous year. However, the company reported its second consecutive operating loss, which increased from $4.7 million to $58.7 million. Overall, RIM's net loss was $28.3 million. At the beginning of fiscal 2003 RIM reduced its earnings estimates for the coming year, citing delays in carriers rolling out GPRS launches of their BlackBerry services. In November 2002 the company announced it would lay off about 10 percent of its workforce. Nevertheless, RIM CEO Jim Balsillie foresaw rising demand for wireless devices, and the company continued to announce new and enhanced wireless devices and services.