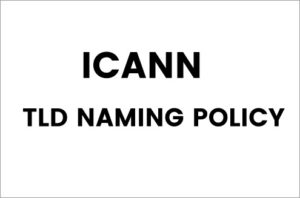 Date: 06/26/2008During the 32nd International Public ICANN Meeting in Paris in 2008, ICANN started a new process of TLD naming policy to take a "significant step forward on the introduction of new generic top-level domains." This program envisioned the availability of many new or already proposed domains, as well as a new application and implementation process. Observers believed that the new rules could result in hundreds of new gTLDs being registered. Proposed TLDs included free, music, shop, berlin, wien, nyc and istanbul
On 13 June 2012 ICANN announced nearly 2,000 applications for top-level domains, which began installation throughout 2013. Donuts Inc. invested $57 million in more than 300 applications while Famous Four Media applied for 61 new domains. The first seven, bike, clothing, guru, holdings, plumbing, singles, and ventures are active. More were released in 2014 and 2015.
The introduction of several generic top-level domains over the years had not stopped the demand for more gTLDs; ICANN received many proposals for establishment of new top-level domains. Proponents argued for a variety of models, ranging from adoption of policies for unrestricted gTLDs to chartered gTLDs for specialized uses by specialized organizations.
In 2008, a new initiative foresaw a stringent application process for new domains, adhering to a restricted naming policy for open gTLDs, community-based domains, and internationalized domain names (IDNs). According to a guidebook published by ICANN, a community-based gTLD is "a gTLD that is operated for the benefit of a defined community consisting of a restricted population." All other domains fall under the category open gTLD, which "is one that can be used for any purpose consistent with the requirements of the application and evaluation criteria, and with the registry agreement. An open gTLD may or may not have a formal relationship with an exclusive registrant or user population. It may or may not employ eligibility or use restrictions."
The establishment of new gTLDs under this program required the management of registrar relationships, the operation of a domain registry, and demonstration of technical (as well as financial) capacity for such operations.
A fourth version of the draft applicant guidebook (DAG4) was published in May 2011. On June 20, 2011, ICANN's board voted to end most restrictions on the creation of generic top-level domain names (gTLDs) — at which time 22 gTLDs were available. Companies and organizations would be able to choose essentially arbitrary top-level Internet domains. The use of non-Latin characters (such as Cyrillic, Arabic, Chinese, etc.) would also be allowed in gTLDs. ICANN began accepting applications for new gTLDs on January 12, 2012. A survey by registrar Melbourne IT considered entertainment and financial services brands most likely to apply for new gTLDs for their brands. The initial price to apply for a new gTLD was $185,000. ICANN expected that the first batch of new gTLDs would be operational by September 2013. ICANN expected the new rules to significantly change the face of the internet. Peter Thrush, chairman of ICANN's board of directors, stated after the vote: "Today's decision will usher in a new internet age. We have provided a platform for the next generation of creativity and inspiration. Unless there is a good reason to restrain it, innovation should be allowed to run free." Industry analysts predicted 500–1000 new gTLDs, mostly reflecting names of companies and products, but also cities, and generic names like bank and sport. According to Theo Hnarakis, chief executive of
Melbourne IT, the decision would "allow corporations to better take control of their brands. For example, apple or ipad would take customers right to those products." In agreement, Nick Wood, Managing Director of Valideus, suggested "Your own gTLD demonstrates confidence and vision and may accelerate your brand and its value. An internet address at the Top Level is far better than registration at the 'low rent' Second Level." However, some companies, like Pepsi, ruled out a branded gTLD.