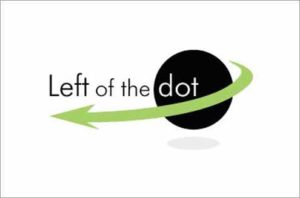 August 25, 2011
Left of The Dot Media Inc. (LOTD) created a lot of buzz when the new domain monetization company introduced itself during a Test Track session at the T.R.A.F.F.I.C. conference in Vancouver, Canada in June 2010. As we noted in our review of last year's show, "Left Of The Dot's business model revolves around monetizing sub-domains of generic keyword domains. For example, one of their clients is Beef.com. Left Of The Dot finds companies in the beef business (many of whom currently have poor websites or no websites at all) who will pay to use the Beef.com brand by having Left Of The Dot build a website for them on a subdomain such as Angus.Beef.com or Alberta.Beef.com."
The company's co-founders, Chris Jensen and John Lyotier, told the T.R.A.F.F.I.C. audience that names following that convention do very well in the search engines, almost immediately increasing visibility for their customers.
The LOTD platform caught the attention of the new owner of Importers.com, an investor who originally intended to ditch an existing website and park the domain after buying it last year. Instead the owner decided to let LOTD see if they could do something more profitable with it.
According to a note I got from Chris Jensen this week, LOTD's efforts have produced a home run with Importers.com. After investing nearly a year in re-tooling the site, LOTD has re-launched Importers.com as an online B2B marketplace for businesses looking to trade with G20 partners. Jensen said, "In cooperation with the new owners, Left of the Dot built has created an attractive, well-organized and safe new trading environment and the international business community is responding by signing up at the rate of over 800 per week for the import export marketplace."
By rebuilding the site rather than junking it, LOTD also retained businesses that had signed up at the original site so they now have a community that has over 400,000 members, making Importers.com a a realistic, North America-centric alternative to online B2B behemoths Alibaba.com and TradeKey.com. Jensen noted, "those sites are valued at $10 billion and $2 billion respectively. The existing sites value their customers at between $50 and $120 each, which gives Importers.com an implied value of at least $17.5 million – not bad for a business that essentially came for free."
Jensen added, "International trade is now hugely dependent on web-based services and Importers.com was one of the first sites that allowed Small Medium Businesses (SMBs) to find international partners… After considerable consultation with SMBs the new Importers.com allows businesses to get online via Marketing Names (for example, HardWood.Importers.com), get found via search engines (hundreds of this domain's existing Marketing Names rank in the Top 3 results on Google, Yahoo and Bing), find customers via trade leads and establish credibility via rigorous Trust Certification."
LOTD co-founder John Lyotier said, "A memorable generic name like Importers.com is equivalent to quality real estate, the Park Places and Boardwalks of the domain industry. Importers.com represented the virtual equivalent of renovating an entire city center and giving businesses all the tools they need to grow and prosper – it's good for each business and good for the community. The key for us is enabling importers and exporters to lease their very own sub-domains (Marketing Names) off the Importers.com brand so that they can become a valuable part of the community."
Jensen concluded, "We think that similar potential exists for many other premium domain names and the purpose of the Left of the Dot model is to unlock this potential and provide alternatives to ad based revenue." Barely a year since they broke from the gate, it looks like LOTD is off to a great start.