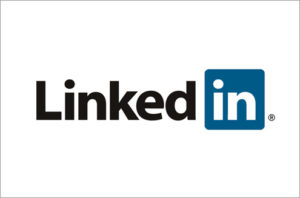 Date: 01/01/2003LinkedIn is a business and employment-oriented social networking service that operates via websites. Founded on December 14, 2002, and launched on May 5, 2003, it is mainly used for professional networking, including employers posting jobs and job seekers posting their CVs. As of 2015, most of the site's revenue came from selling access to information about its users to recruiters and sales professionals. As of September 2016, LinkedIn has more than 467 million accounts, out of which more than 106 million are active. LinkedIn allows users (workers and employers) to create profiles and "connections" to each other in an online social network which may represent real-world professional relationships. Users can invite anyone (whether a site user or not) to become a connection. The site has an Alexa Internet ranking as the 14th most popular website (October 2016). According to the New York Times, US high school students are now creating LinkedIn profiles to include with their college applications.
Based in the United States, the site is, as of 2013, available in 24 languages, including Arabic, Chinese, English, French, German, Italian, Portuguese, Spanish, Dutch, Swedish, Danish, Romanian, Russian, Turkish, Japanese, Czech, Polish, Korean, Indonesian, Malay, and Tagalog. LinkedIn filed for an initial public offering in January 2011 and traded its first shares on May 19, 2011, under the NYSE symbol "LNKD".
On June 13, 2016, Microsoft announced it will acquire LinkedIn for $26.2 billion, a deal expected to be completed by the end of 2016.
LinkedIn is headquartered in Sunnyvale, California, with offices in Omaha, Chicago, Los Angeles, New York, San Francisco, Washington, Sao Paulo, London, Dublin, Amsterdam, Milan, Paris, Munich, Madrid, Stockholm, Singapore, Hong Kong, China, Japan, Australia, Canada, India and Dubai. In January 2016, the company had around 9,200 employees.
LinkedIn's CEO is Jeff Weiner, previously a Yahoo! Inc. executive. Founder Reid Hoffman, previously CEO of LinkedIn, is Chairman of the Board. It is funded by Sequoia Capital, Greylock, Bain Capital Ventures, Bessemer Venture Partners and the European Founders Fund. LinkedIn reached profitability in March 2006. Through January 2011, the company had received a total of $103 million of investment.
Founding to 2010
The company was founded by Reid Hoffman and founding team members from PayPal and Socialnet.com (Allen Blue, Eric Ly, Jean-Luc Vaillant, Lee Hower, Konstantin Guericke, Stephen Beitzel, David Eves, Ian McNish, Yan Pujante, Chris Saccheri). In late 2003, Sequoia Capital led the Series A investment in the company. In June 2008, Sequoia Capital, Greylock Partners, and other venture capital firms purchased a 5% stake in the company for $53 million, giving the company a post-money valuation of approximately $1 billion. In 2006, LinkedIn reached 20 million members. In 2010, LinkedIn opened an International Headquarters in Dublin, Ireland, received a $20 million investment from Tiger Global Management LLC at a valuation of approximately $2 billion, and announced its first acquisition, Mspoke, and improved its 1% premium subscription ratio. In October of that year Silicon Valley Insider ranked the company No. 10 on its Top 100 List of most valuable start ups. By December, the company was valued at $1.575 billion in private markets.
2011 to present
LinkedIn filed for an initial public offering in January 2011. The company traded its first shares on May 19, 2011, under the NYSE symbol "LNKD", at $45 per share. Shares of LinkedIn rose as much as 171 percent in their first day of trade on the New York Stock Exchange and closed at $94.25, more than 109 percent above IPO price. Shortly after the IPO, the site's underlying infrastructure was revised to allow accelerated revision-release cycles. In 2011, LinkedIn earned $154.6 million in advertising revenue alone, surpassing Twitter, which earned $139.5 million. LinkedIn's fourth-quarter 2011 earnings soared because of the company's increase in success in the social media world. By this point, LinkedIn had about 2,100 full-time employees compared to the 500 that it had in 2010.
In Q2 2012, LinkedIn leased 57,120 square feet on three floors of the One Montgomery Tower building in the Financial District of San Francisco, which was expanded to 135,000 square feet by 2014. In May 2012, LinkedIn announced its 2012 Q1 revenues were up to $188.5 million compared to $93.9 million in Q1 2011. Net income increased 140% over Q1 2011 to $5 million. Revenue for Q2 was estimated to be between $210 to $215 million. In November 2012, LinkedIn released their third quarter earnings, reporting earnings-per-share of $0.22 on revenue of $252 million. As a result of these numbers, LinkedIn's stock increased in value, trading at roughly $112 a share.
In April 2014, LinkedIn announced that it had leased 222 Second Street, a 26-story building under construction in San Francisco's SoMa district, to accommodate up to 2,500 of its employees, with the lease covering 10 years. The goal was to join all San Francisco based staff (1,250 as of January 2016) in one building, bringing sales and marketing employees together with the research and development team. They started to move in in March 2016. In February 2016, following an earnings report, LinkedIn's shares dropped 43.6% within a single day, down to $108.38 per share. LinkedIn lost $10 billion of its market capitalization that day. On June 13, 2016, Microsoft announced it would acquire LinkedIn for $196 a share, a total value of $26.2 billion and the largest acquisition made by Microsoft to date. The acquisition will be an all-cash, debt-financed transaction. Microsoft will allow LinkedIn to "retain its distinct brand, culture and independence", with Weiner to remain as CEO, who will then report to Microsoft CEO Satya Nadella. Analysts believe Microsoft saw the opportunity to integrate LinkedIn with its Office product suite to help better integrate the professional network system with its products. The deal is expected to be complete by the end of 2016.
In its headquarters in Dublin it currently has 1000 employees. It is expected to increase with the announcement of 200 new jobs taking the total employees to 1200
Security and technology
In June 2012, cryptographic hashes of approximately 6.4 million LinkedIn user passwords were stolen by hackers who then published the stolen hashes online. This action is known as the 2012 LinkedIn hack. In response to the incident, LinkedIn asked its users to change their passwords. Security experts criticized LinkedIn for not salting their password file and for using a single iteration of SHA-1. On May 31, 2013 LinkedIn added two-factor authentication, an important security enhancement for preventing hackers from gaining access to accounts. In May 2016, 117 million LinkedIn usernames and passwords were offered for sale online for the equivalent of $2,200. These account details are believed to be sourced from the original 2012 LinkedIn hack, in which the number of user IDs stolen had been underestimated. To handle the large volume of emails sent to its users every day with notifications for messages, profile views, important happenings in their network, and other things, LinkedIn uses the Momentum email platform from Message Systems.
Applications
In October 2008, LinkedIn enabled an "applications platform" which allows external online services to be embedded within a member's profile page. Among the initial applications were an Amazon Reading List that allows LinkedIn members to display books they are reading, a connection to Tripit, and a Six Apart, WordPress and TypePad application that allows members to display their latest blog postings within their LinkedIn profile. In November 2010, LinkedIn allowed businesses to list products and services on company profile pages; it also permitted LinkedIn members to "recommend" products and services and write reviews.
Mobile
A mobile version of the site was launched in February 2008, which gives access to a reduced feature set over a mobile phone. The mobile service is available in six languages: Chinese, English, French, German, Japanese and Spanish. In January 2011, LinkedIn acquired CardMunch, a mobile app maker that scans business cards and converts into contacts. In June 2013, CardMunch was noted as an available LinkedIn app. In August 2011, LinkedIn revamped its mobile applications on the iPhone, Android and HTML5. At the time, mobile page views of the application were increasing roughly 400% year over year according to CEO Jeff Weiner. In October 2013, LinkedIn announced a service for iPhone users called "Intro", which inserts a thumbnail of a person's LinkedIn profile in correspondence with that person when reading mail messages in the native iOS Mail program. This is accomplished by re-routing all emails from and to the iPhone through LinkedIn servers, which security firm Bishop Fox asserts has serious privacy implications, violates many organizations' security policies, and resembles a man-in-the-middle attack.
Groups
LinkedIn also supports the formation of interest groups, and as of March 29, 2012 there are 1,248,019 such groups whose membership varies from 1 to 744,662. The majority of the largest groups are employment related, although a very wide range of topics are covered mainly around professional and career issues, and there are currently[when?] 128,000 groups for both academic and corporate alumni. Groups support a limited form of discussion area, moderated by the group owners and managers. Since groups offer the functionality to reach a wide audience without so easily falling foul of anti-spam solutions, there is a constant stream of spam postings, and there now exist a range of firms who offer a spamming service for this very purpose. LinkedIn has devised a few mechanisms to reduce the volume of spam, but recently[when?] took the decision to remove the ability of group owners to inspect the email address of new members in order to determine if they were spammers. Groups also keep their members informed through emails with updates to the group, including most talked about discussions within your professional circles. Groups may be private, accessible to members only or may be open to Internet users in general to read, though they must join in order to post messages.
In December 2011, LinkedIn announced that they are rolling out polls to groups. In November 2013, LinkedIn announced the addition of Showcase Pages to the platform. In 2014, LinkedIn announced they were going to be removing Product and Services Pages paving the way for a greater focus on Showcase Pages.
Job listings
LinkedIn allows users to research companies, non-profit organizations, and governments they may be interested in working for. Typing the name of a company or organization in the search box causes pop-up data about the company or organization to appear. Such data may include the ratio of female to male employees, the percentage of the most common titles/positions held within the company, the location of the company's headquarters and offices, and a list of present and former employees. In July 2011, LinkedIn launched a new feature allowing companies to include an "Apply with LinkedIn" button on job listing pages. The new plugin allowed potential employees to apply for positions using their LinkedIn profiles as resumes.
Online recruiting
Job recruiters, head hunters, and personnel HR are increasingly using LinkedIn as a source for finding potential candidates. By using the Advanced search tools, recruiters can find members matching their specific key words with a click of a button. They then can reach out to those members by sending a request to connect or by sending InMail about a specific job opportunity he or she may have. Recruiters also often join industry based groups on LinkedIn to create connections with professionals in that line of business.
Skills
Since September 2012, LinkedIn has enabled users to "endorse" each other's skills. This feature also allows users to efficiently provide commentary on other users profiles – network building is reinforced. However, there is no way of flagging anything other than positive content. LinkedIn solicits endorsements using algorithms that generate skills members might have. Members cannot opt out of such solicitations, with the result that it sometimes appears that a member is soliciting an endorsement for a non-existent skill.
Publishing platform
LinkedIn continues to add different services to its platform to expand the ways that people use it. On May 7, 2015, LinkedIn added an analytics tool to its publishing platform. The tool allows authors to better track traffic that their posts receive.