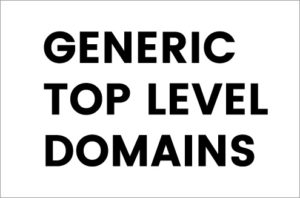 Date: 06/20/2011On June 20, 2011 ICANN's board voted to end most restrictions on the generic top-level domain names (gTLD)fromthe 22 currently available. Companies and organizations will be able to choose essentially arbitrary top level Internet domains. The use of non-latin characters (such as Cyrillic, Arabic, Chinese, etc.) will also be allowed ingTLDs. ICANN will begin accepting applications for new gTLDs on January 12,2012. Entertainment and financial services brands are most likely to apply fornew gTLDs for their brands, according to a survey by registrar Melbourne IT.The initial price to apply for a new gTLD will be $185,000, with an annual fee of $25,000. ICANN expects that the first batch of new gTLDs will be operational at the beginning of 2013. ICANN expects the new rules to significantly change the face of the internet. Peter Thrush, chairman of ICANN's board of directorsstated after the vote: "Today's decision will usher in a new internet age.We have provided a platform for the next generation of creativity and inspiration. Unless there is a good reason to restrain it, innovation shouldbe allowed to run free." Industry analysts predicted 500–1000 new gTLDs,mostly reflecting names of companies and products, but also cities and generic names like bank and sport. According to Theo Hnarakis, chief executiveof Melbourne IT, the decision "will allow corporations to better take control of their brands. For example, apple or ipad would take customers right to those products." However some companies have ruled out a branded gTLD.
2011 June 30th Verisign, the operator of net after acquiring Network Solutions, held an operations contract that expired on June 30, 2005. ICANN, the organization responsible for domain management,sought proposals from organizations to operate the domain upon expiration ofthe contract. Verisign regained the contract bid, and secured its control over the net registry for another six years. On June 30, 2011, the contract withVerisign was automatically renewed for another six years due do an clause inthe contract with ICANN which states renewal will be automatic unless Verisign commits something egregious.
2011 The root name servers are hosted in multiple secure sites with high-bandwidth access to accommodate the traffic load. Initially all of these installations were located in the United States. However, the distributionhas shifted and this is no longer the case. Usually each DNSserver installation at a given site is physically a cluster of machines with load-balancing routers. A comprehensive list of servers, their locations, and properties is available at http://root-servers.org. As of May 2011 there were 242 root servers worldwide.
2011 Of the remaining applications (post,mail and analternative tel proposal), post are still under consideration.
2012 April 27th ICANN will begin to release official new TLD application information to the public on approximately April 27th, 2012. Several unofficial lists have been established which track new gTLD applications.