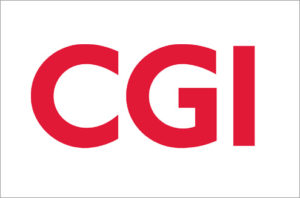 Date: 01/19/1987On January 19, 1987, CGI Group Inc registered the cgi.com domain name, making it 61st .com domain ever to be registered.
CGI Group Inc. (Consultants to Government and Industries " Conseillers en gestion et informatique or IT and Management Consultants), more commonly known as CGI, is a Canadian global information technology (IT) consulting, systems integration, outsourcing, and solutions company headquartered in Montreal, Quebec, Canada. Founded in 1976 by Serge Godin and André Imbeau as an IT consulting firm, the company soon began branching into new markets and acquiring other companies. CGI went public in 1986 with a primary listing on the Toronto Stock Exchange. CGI is also a constituent of the S&P/TSX 60, and has a secondary listing on the New York Stock Exchange. After almost doubling in size with the 1998 acquisition of Bell Sygma, CGI acquired IMRGlobal in 2001 for $438 million, which added "global delivery options" for CGI. Other significant purchases include American Management Systems (AMS) for $858 million in 2004,[5] which grew CGI's presence in the United States, Europe and Australia and led to the formation of the CGI Federal division.
CGI Federal's 2010 acquisition of Stanley, Inc. for $1.07 billion almost doubled CGI's presence in the United States, and expanded CGI into defense and intelligence contracts. In 2012 CGI acquired Logica for $2.7 billion Canadian, making CGI the fifth-largest independent business processes and IT services provider in the world, and the biggest tech firm in Canada. In 2014 CGI ranked No. 974 on the Forbes Forbes Global 2000, which ranks the world's largest public companies. At the time CGI had assets worth USD $11.1 billion, annual sales of $9.9 billion, and a market value of $9.6 billion.[9] As of 2016 CGI is based in forty countries with around 400 offices, and employs approximately 65,000 people. Canada made up 15% of CGI's client base revenue as of March 2015. 29% originated from the United States, while around 40% of their commissions came from Europe. The remaining 15% accounted for revenues derived from locales in the rest of the world. Services provided by CGI as of 2015 include application services, business consulting, business process services, IT infrastructure services, IT outsourcing services, and systems integration services, among others. CGI has customers in a wide array of industries and markets, with many in financial services. CGI also develops products and services for markets such as telecommunications, health, manufacturing, oil and gas, posts and logistics, retail and consumer services, transportation, and utilities. Clients include both private entities and central governments, state, provincial and local governments, and government departments dealing with defense, intelligence, space, health, human services, public safety, justice, tax, revenue and collections.
History
Founding and early years (1970s-1980s)
The IT consulting company CGI Group Inc. CGI group was founded on June 15, 1976, in Quebec City, Québec, by Serge Godin. Within several months he was joined by co-founder André Imbeau, who was also a 26-year-old entrepreneur from Quebec City. They initially ran the business from Godin's basement with a single phone. Starting with one client, as the company grew in size the co-founders moved to Montreal, and by the end of their first year they had generated $138,000 in revenue. While CGI stands for "Conseillers en Gestion et Informatique" in French (which translates to "consultants in management and information technology" in English), the official English meaning would become "Consultants to Government and Industry." In later years the company began to go to market as simply CGI.
Throughout the 1970s CGI grew in size and continued to focus on the information technology (IT) services market, soon offering systems integration alongside consulting. Near the end of the 1970s, however, the systems integration market began to shift to outsourcing, with CGI responding by branching into IT outsourcing as well. The company also secured a number of government contracts, and the UK Ministry of Defence brought in CGI around 1980 to act as a systems integrator, among other roles. CGI's annual revenue in 1986 was $25 million, and that year the company began acquiring a number of smaller IT services companies. CGI went public with an initial public offering (IPO) to fund the acquisitions, and by the late 1980s CGI was expanding further, acquiring several business processes services (BPS) companies and expanding beyond Canada.
Doubling in size (1990s)
The CGI Management Foundation was formed in 1992 to manage CGI's "management frameworks, policies and guidelines." CGI earned ISO 9001 certification for their "project management framework" in 1994, and in doing so became the first IT consulting firm in North America to comply with the ISO quality standard. A year later CGI's AMICUS library management software was first developed in collaboration with the National Library of Canada, and in 1997 a customized version was commissioned by the British Library. By the mid-1990s CGI had a client base both in Canada and internationally, and was establishing the company's long-term "build and buy" growth strategy. In 1995 CGI entered into a commercial alliance with the large telecommunications company Bell Canada, with Bell Canada purchasing CGI shares then valued at $18.4 million. By the end of 1996, CGI's annual revenue was $122 million. In April 1997, CGI acquired the company CDSL Holdings Limited (CDSL) for a purchase price of about $36.5 million. At the time CDSL was Canada's largest "independent provider of retail banking services and electronic commerce/switching services," and largely serviced the credit union industry in Canada. After the acquisition, CGI's employees in both Canada and internationally numbered 2,500. After various commercial relationships with Interac since the mid-1980s, in 1997 CGI became the first non-financial company in Canada to enable Interac money transfers for clients. In 1998 CGI acquired the Canadian company Bell Sygma, a Bell Canada subsidiary, which almost doubled CGI's size. The deal was one of the largest Canadian outsourcing contracts of the time.
Expansion into international markets (2000s)
By 2000 CGI had clients in industries as diverse as banking, health, telecommunications, utilities, and government, among others. CGI acquired the company IMRGlobal in 2001 for $438 million,[4] which added "global delivery options" for CGI.[not in citation given] In January 2003, the Canadian tech company Cognicase was bought out by CGI for USD $221 million, and at the end of 2003 CGI had annual sales of $1.85 billion. In May 2004 CGI purchased the majority of American Management Systems (AMS) for $858 million, acquiring the commercial divisions and all government business not related to national defense. The defense and intelligence practice divisions were sold to CACI for $415 million. As of late 2004, CGI was the world's eighth-largest independent provider of information technology services.
CGI co-founder Serge Godin stepped aside as CEO in 2006, taking the new position of executive chairman of the board and appointing as new CEO Michael Roach, who quickly focused on further company expansion. Annual revenue at CGI was $3.5 billion by the fiscal end of 2006. That same year, CGI became one of four primary Recovery Audit Contractors in the US, with responsibilities to audit region B. At the end of 2007 CGI had a backlog worth $12.04 billion and an annual revenue of $3.7 billion, employing around 26,500 people.
Second doubling in size (2010-2012)
In August 2010, CGI Federal acquired Stanley, Inc. for an enterprise value of approximately $1.07 billion. The deal came close to doubling CGI's presence in the United States, and expanded CGI into defense and intelligence contracts. Several years earlier CGI had been legally unable to acquire AMS's defense division because of a lack of Defense Department-required infrastructure. In 2010, however, the infrastructure was in place. At the time of merger, Stanley earned annual revenues of $865 million, and that amount combined with CGI Federal's profit brought their joint income to about $1.2 billion. In 2010 CGI was included in the Forbes Global 2000 ranking of the 2,000 largest public companies in the world. As of 2011 there were 31,000 CGI employees in 125 offices worldwide and 89% of professionals at CGI also owned company shares, which continued to retain their high value. That fall the EPA awarded CGI Federal a "$207 million task order renewal over a six year period to support the EPA's Central Data Exchange (CDX).
High-profile contract work (2013-2014)
In 2013 CGI won a significant contract to provide cloud computing services to the UK government, and that April CGI began working with CIFAS on a modernized platform to visualize and analyse data from the National Fraud Database. At the time, CGI's train occupancy mobile app, iNStAPP, was being used by several train companies and institutions in Europe. In February 2013, the independent analyst firm Verdantix published a report comparing technology consulting and systems integration firms' ability to build efficient renewable energy management systems. The report named CGI as No. 4 on the "overall capabilities" score. CGI has worked with utility companies since its early years, and in August 2013, the UK Department of Energy and Climate Change (DECC) awarded CGI a contract to "support the 53 million smart meters that will be deployed in people's homes and small business between 2015 and 2020" in Britain. Continuing to work in the financial sector, CGI was rated as a "major contender" by Everest PEAK Matrix in a 2013 study looking at IT outsourcing capital markets.
Recent developments (2014-2015)
The research firm Ovum published a study in late 2014 that named CGI a "market leader" in the technology industry. The study in particular cited CGI's recently launched Optimized Network Utility (ONU) initiative, with Ovum stating the technology was helping CGI approach IT-OT convergence. That November CGI Federal was recognized by the Coalition for Government Procurement for its veteran hiring program. At that point, around a quarter of CGI Federal's new hires each year were war veterans. Also in 2014, Canadian Business named Michael Roach their Most Innovative CEO of the year and published an article on CGI's business strategy, explaining that for Roach, innovation encapsulates broad features such as business model, strategy, and ways of fostering efficiency. Fiscal revenue by the end of 2014 was C$10.5 billion, and in the first quarter of 2015, CGI had revenues of $2.54 billion. Concerning media speculation over new CGI acquisitions, on April 30, 2015 CEO Michael Roach was quoted saying that "CGI will not rush into acquisitions," though the company is "open to deals if there is a strategic fit."Many of CGI's more visible projects in 2015 have been related to software and municipal safety, including an emergency response system for the Estonian Rescue Board. CGI's Momentum software platform continues to be used by dozens of government agencies such as the United States Department of Agriculture (USDA), after being widely implemented by the Office of Management and Budget and Department of Treasury to "increase sharing of IT solutions and processes" between agencies. In March 2015 CGI was awarded a contract by the UK Ministry of Defence (MOD) to provide support for the MOD's Fire Control Battlefield Information System Application (FC BISA) and the Fire Control Application (FCA) systems.
In October 2016, George D. Schindler succeeded Michael Roach as the 3rd CEO in CGI's history to lead the development and execution of the company's "Build and Buy" profitable growth strategy.