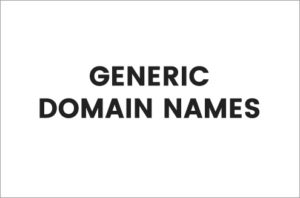 November 27, 2011A survey of 200 small and medium enterprise owners and CEOs from Australia, Singapore, and Hong Kong has found nearly half have a degree of interest in registering a domain within a new gTLD related to their business.
Of those, registrations are likely to be higher among sole traders and small businesses.
The survey was carried out by Empirica Research and commissioned by ARI Registry, an Australian company with interests in seeing ICANN's gTLD initiative come to fruition. Under ICANN' plan, companies will be able to create extensions such as .brand or generic Top Level Domains (gTLD) such as .shop from next year.
The survey also found those who would be interested in registering a domain name under a relevant new gTLD would be prepared to pay a premium for the privilege; an average of 47% more than what they currently pay for their yearly domain name renewal.
Extrapolating the survey findings; based on 219,000 retail stores in Australia, the survey indicates that a fifth of Australian retail stores are either "very" or "extremely" likely to register domain under a .shop new Top-Level Domain; translating to a potential 43,800 retail stores.
One of the other interesting key findings is the perception by small and medium enterprises that registering such a domain name would give them an edge in search engine rankings, even though this remains to be seen. While registering a .com.au domain name can have some advantages in ranking in terms of geographic matching, the weight that Google gives to most other generic extensions such as .com, .net and .org has been debated for years.
While ICANN has come under increasing pressure not to roll out the new gTLD program, the .com.au extension certainly doesn't appear to be under threat by the release of new gTLD's should that come to pass.
When Australia's 2 millionth .au domain name was registered earlier this year, auDA Board Chair, The Hon Tony Staley, commented that .au is a "trusted, well-recognised space for all Australian businesses, organisations and individuals."